We participated in the Flag Day, organised by the Red Cross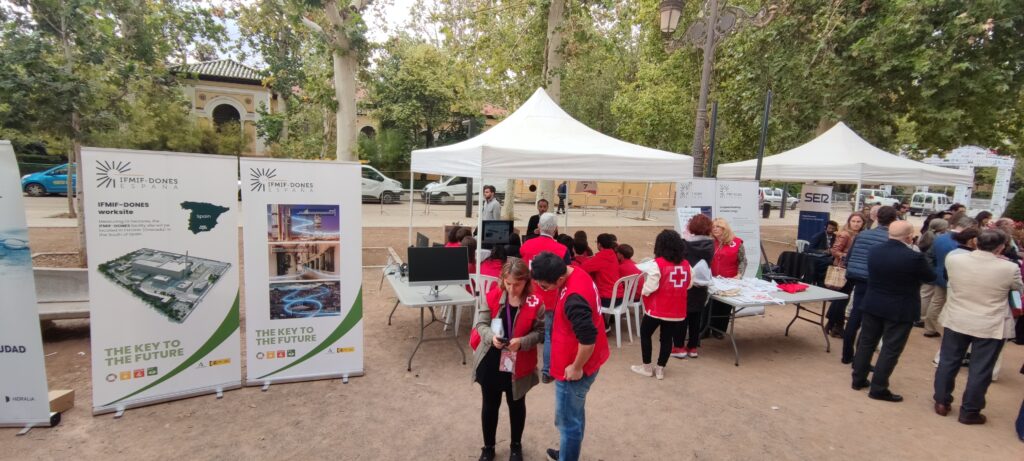 On 26 October, several members of our team participated in the Día de la Banderita, organised by the Granada Red Cross. Numerous groups of young people passed by the IFMIF-DONES stand, accompanied by Red Cross volunteers. The day had 18 information stands of companies and organisations working on important aspects such as job orientation, training or intermediation with companies.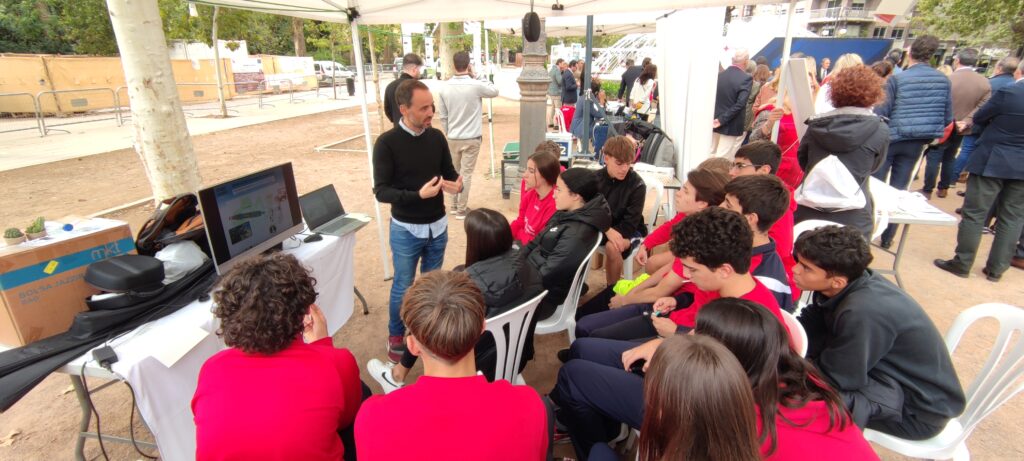 At the IFMIF-DONES stand, our colleagues Juanjo Rueda and Rubén Lorenzo explained what this exciting project consists of and what repercussions it is beginning to have and will have for Granada. The young people were curious to know more about the famous accelerator in Granada and what job opportunities it could generate for them.
In this link, you can listen to the interview that Radio Granada conducted with Juanjo Rueda.