Secondary school students from the city of Huelva receive a visit and learn about the project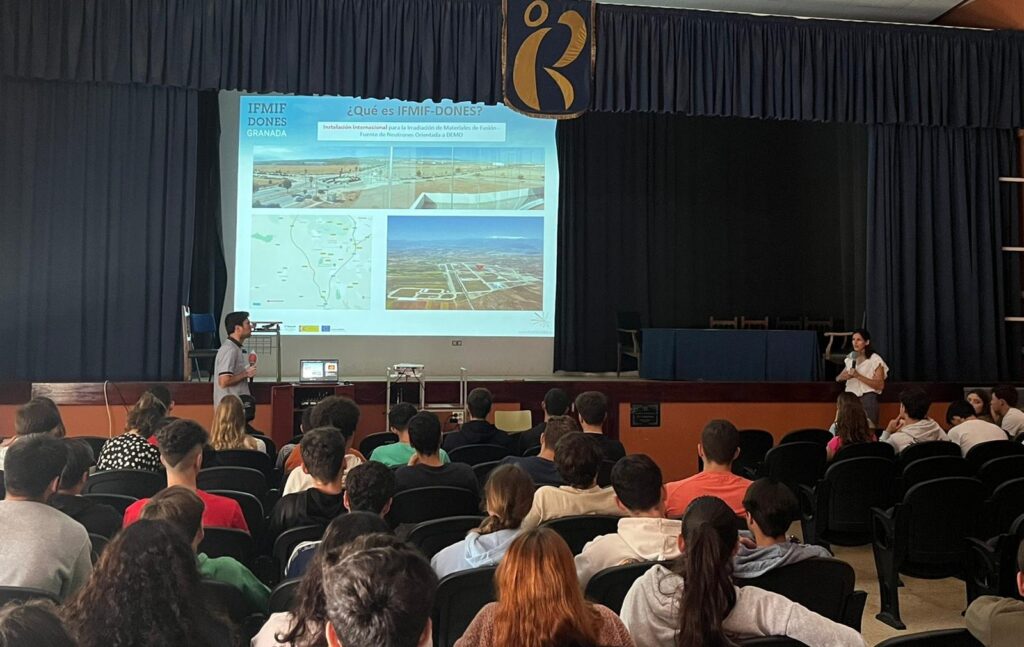 The wide range of professional opportunities that will arise as the construction and commissioning of the IFMIF-DONES facility progresses over the next few years is already an attraction not only in the province of Granada and it captures the interest of other provinces. Proof of this is the interest of the teachers of the IES Rafael Reyes de Cartaya, located in Huelva, who wanted the IFMIF-DONES España team to bring the project closer to their students of the 1st and 2nd year of Secondary School, specifically those in the science branch.
María Luque, project integration engineer, and Jorge Maestre, lithium systems engineer, were in charge of the informative talk and explained how the facility to be built in the province of Granada will work. They described the current phase of the project and also gave an overview on the professional profiles that are currently part of the team, and which are the ones that are outlined for the future.
The IFMIF-DONES team thus continues to support all those activities planned by the educational centres aimed at promoting scientific vocations and is grateful for the involvement and effort of the teaching staff in this endeavour.