Publication of the bidding processes for the construction of the service buildings and urbanization of the IFMIF-DONES infrastructure in Escúzar
The cost of these first works, excluding tax, is close to €12 million and the management services project is €269,492.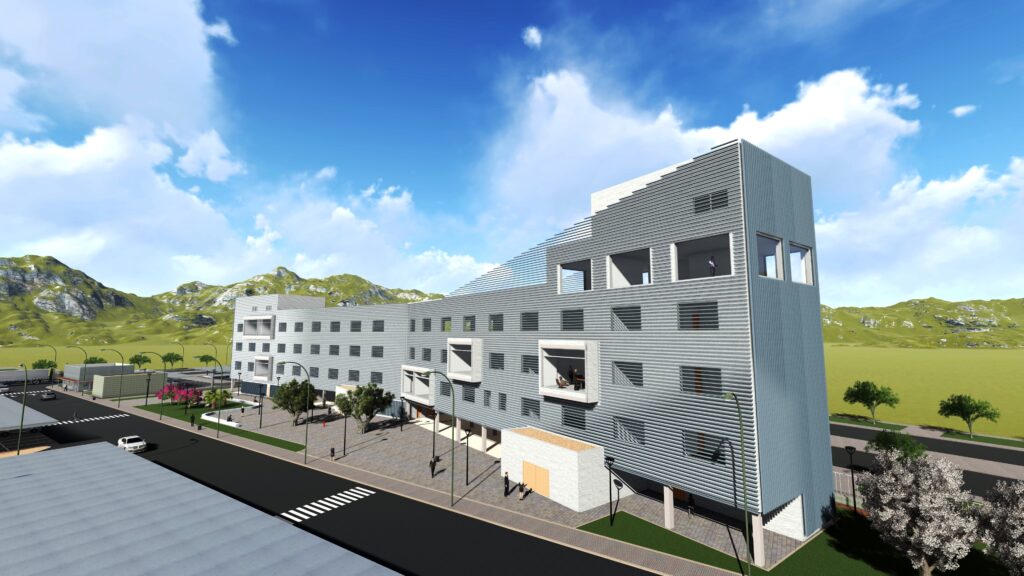 Both the Presidency and the General Secretariat of the Research Centre for Energy, Environment and Technology (CIEMAT), within the Ministry of Science and Innovation, have announced a bidding process for the construction works of the administration and visitors, access control and warehouse buildings and urbanization area for the DONES project (DEMO Oriented Neutron Source) in the Metropolitan, Industrial and Technological Park of Escúzar, Granada. A second bidding process was also announced for the completion of management services to supervise the construction works. To this end, the bidding processes for the start of their construction have been published within the framework of the DONES-PRIME program, co-financed by the European Regional Development Fund (ERDF).
In this regard, the CIEMAT Presidency has published a call for tender (File 286327), with a base budget -excluding tax-of 11,921,328.15 euros for the execution of the aforementioned works on the auxiliary buildings and urbanisation. The deadline for submission of bids for these works is April 28th. On the other hand, the CIEMAT General Secretariat has published another call for tender (File 291051), with a base budget -excluding tax-of 269,492 euros, for the complete project management services for the construction of the buildings and facilities planned in this first phase of construction. The deadline for submission of bids for this second tender is April 22nd.
IFMIF-DONES is a scientific facility with the objective to operate a neutron source to qualify materials to be used in future fusion reactors. At IFMIF-DONES, a particle accelerator will produce a 125 mA deuteron beam (D+), accelerated to an energy of 40 MeV, which will impinge on a 25 mm thick liquid lithium curtain flowing at 15 m/s. The reactions in the lithium target, following the impact of the deuteron beam, will generate a high-energy neutron flux of sufficient intensity to simulate the neutrons of a fusion reactor. This neutron flux will be used to irradiate material samples immediately behind the lithium curtain in the test modules.
More information on tenders here: