Interview with Claudio Torregrosa, head of the MuVacAs prototype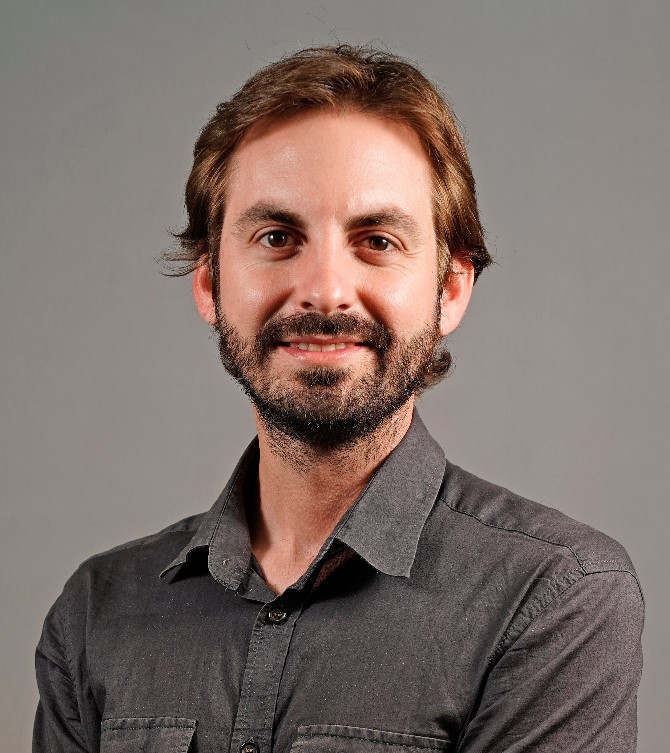 Claudio Torregrosa (Alicante, 1989) is an industrial engineer specialising in Nuclear Technology from the Polytechnic University of Valencia (UPV) and the Royal Institute of Technology in Stockholm. He also holds a PhD in Engineering from the UPV. Torregrosa stresses the importance of the construction of IFMIF-DONES for the international scientific community.
QUESTION. What are your responsibilities in IFMIF-DONES?
ANSWER. I am involved in several aspects of the project. On the one hand, I support safety engineering studies, define related experiments to validate these systems, and participate in critical reviews of the Facility design. I am also the coordinator for the integration of instrumentation and diagnostics in more complex systems.
Finally, I am responsible for one of the prototypes currently under construction at the UGR, called MuVacAs, dedicated to high vacuum.
Q. What does it mean for you to work on such an important project for the city?
R. If you had told me a few years ago, I wouldn't have believed it. Since childhood, I have always been closely linked to Granada because my mother and a large part of my family are from here. That's why it has always been an extraordinary place for me. It was hard to imagine coming back to Spain to work in such a unique and cutting-edge facility. It's a dream to be in Granada.
Q. How do you explain IFMIF-DONES to your friends and family?
R. I tell them that it is a world-class scientific facility. In terms of intensity, it is the most potent accelerator to be built to date worldwide. Moreover, it will produce indispensable results for obtaining Fusion Energy, a technology that has been pursued and dreamt of for decades. This should not be overemphasised because I still meet quite a few people in Granada who, although they are aware of the project, are unaware of its implications.
Q. From your previous work experience at CERN, what will you bring to the accelerator in Granada?
R. CERN is a unique institution with more than 60 years of scientific and technological excellence, which brings together the knowledge of several thousand people over several generations, and the experience of interacting with the machines that are designed and operated there. In the end, science and engineering is trial and error, and there has been time and resources there to make mistakes for decades, resulting in very sophisticated and refined knowledge.
I humbly hope to contribute what I have learned from my experience with machines that were in operation, and did in fact fail. All designs always have errors not detected until they are in operation. That's why previous operational experience is essential, as well as learning from the mistakes and successes of installations already in operation.
Q. What do your international colleagues think of IFMIF-DONES?
R. There had been rumours about DONES at CERN for some years, especially among the Spanish community. Although being a fusion facility and not an entire physics facility (like CERN), it was sometimes difficult to get first-hand information. Now that the project is crystallising, it is much better known to foreign colleagues. Internationally, it is not surprising to build a facility like IFMIF-DONES in Spain. There are hundreds of Spanish scientists and research centres working daily at the forefront of large accelerators and facilities worldwide, as well as essential contributions from Spanish industry. Surprisingly, such a large facility has not been built in our country before.
Q. What place will Granada occupy on the world energy map thanks to the infrastructure built in Escúzar?
R.The results obtained in the materials irradiation campaigns in Granada will have repercussions worldwide. The materials validated here will be the ones that are likely to be installed in the future fusion reactors.
Q. What is the working environment like in your team?
R. The truth is that it is unbeatable. There is always a lot of uncertainty when you change jobs and I couldn't be happier and I think it's even been a matter of luck. We are all very excited because we know what it means, and what a privilege and pride it is to be here from the beginning. Besides, we have all been working outside Spain for some time in one way or another. We share many interests and the desire to return to apply what we have seen here at home in a fascinating project with long-term perspectives.
We are very cohesive and learn from each other every day. We also get along very well with other Spanish and European colleagues and groups working on the project for years. They have given us a hot welcome, for which I am very grateful.