IFMIF-DONES, summarised in 10 minutes at "Desgranando Ciencia" 8th edition
"Desgranando Ciencia", one of the largest science dissemination events in Spain, hosted IFMIF-DONES in its eighth edition. José Aguilar, Coordinator of the Technical Office, provided a brief overview of the project in a casual approach. This presentation was adjusted to the unique format that characterizes the event and with which the organisation brings together Spain's most prominent science disseminators once a year: four sessions with 10-minute talks on a wide variety of topics.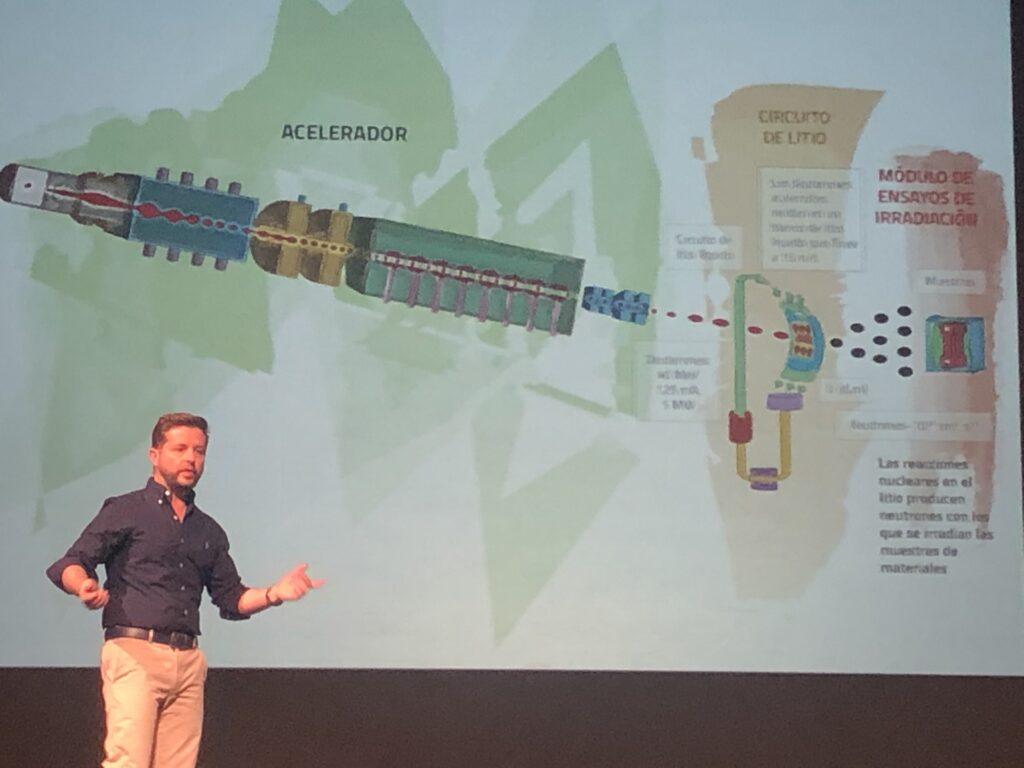 "How are we going to bring the stars to Granada?", queried Aguilar as he introduced his talk, which focused on explaining the work being done to reproduce here on Earth the fusion energy produced in the Sun; energy that is unlimited, extremely safe, and environmentally friendly. The facility to be built in Granada will play a key role in the search for the perfect candidate to find out what materials will be used to build future fusion reactors.
The tests to be carried out in Granada will provide the necessary data on the materials suitable to withstand the extreme conditions to which the fusion reactors will be subjected. To this end, a large one-of-a-kind particle accelerator will be built. The audience was able to learn first-hand how it will work and what is the ultimate purpose of a facility that will become the world's largest neutron factory.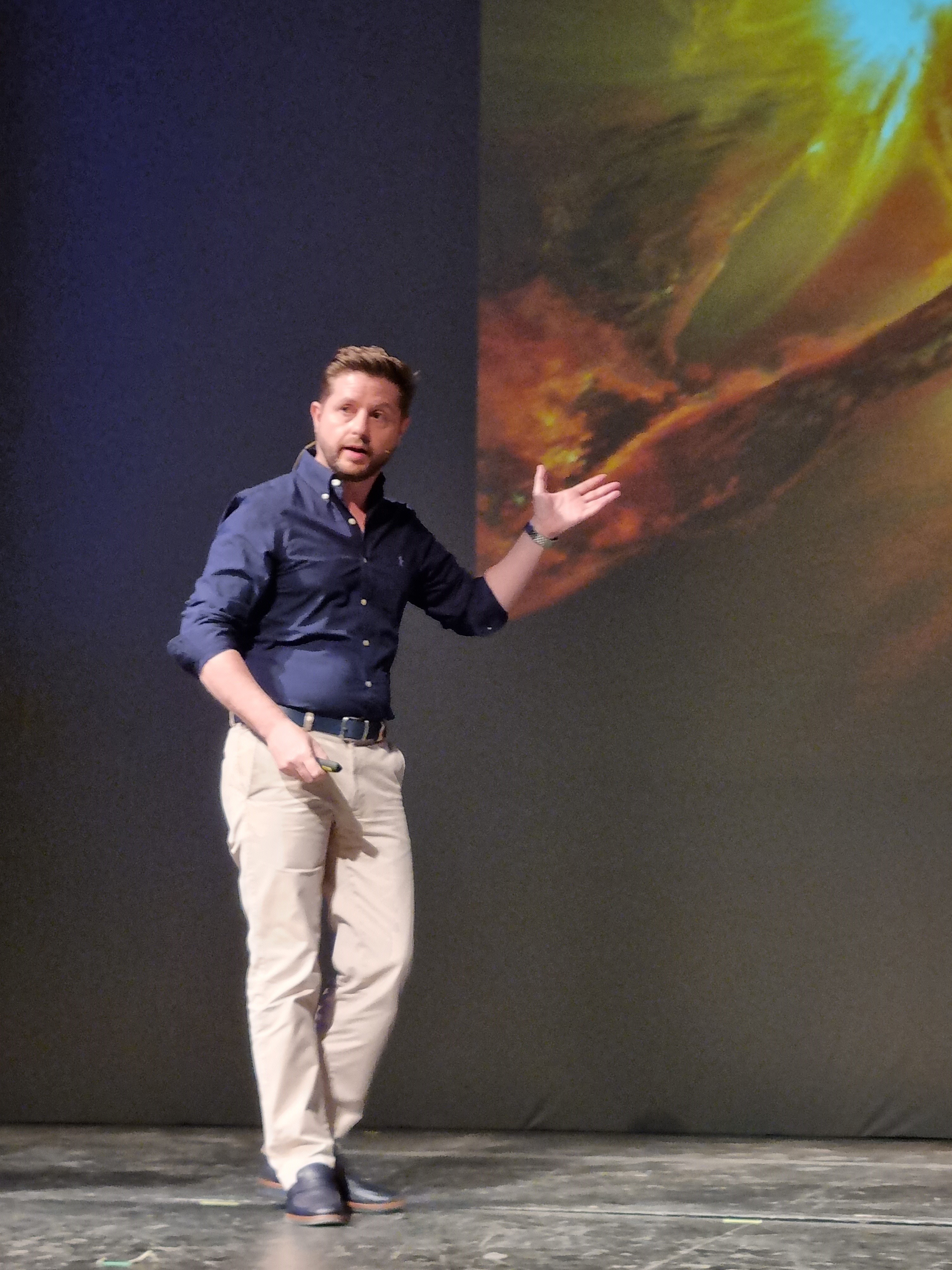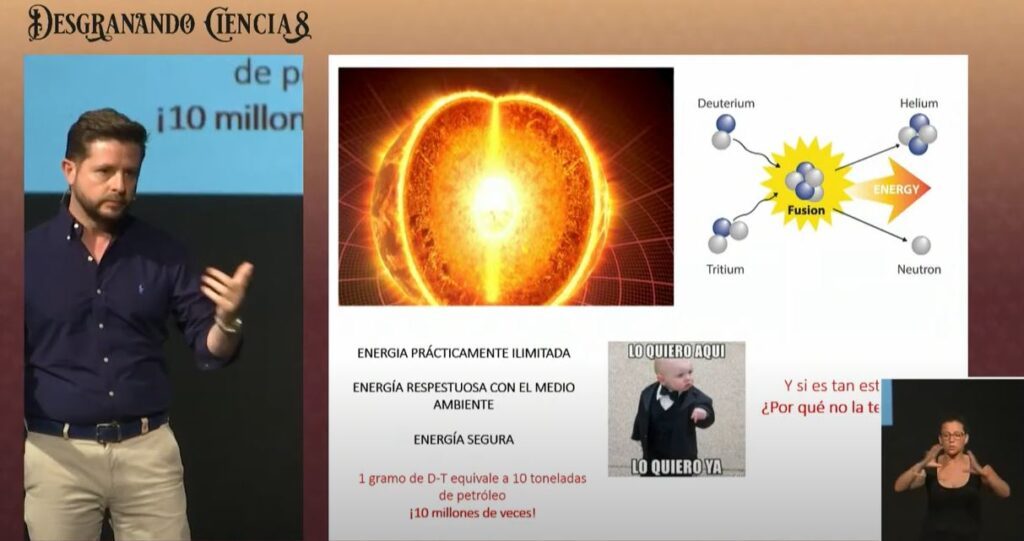 The talk is available in the following video (in Spanish), starting at minute 53′, to get a clearer idea of what the "accelerator folk" are up to. We also encourage you to watch the rest of the conference, which is open to everyone:
"Desgranando Ciencia 8", held at the Isabel la Católica Theatre on May 27-28th, has become an example in the field of science dissemination. An entertaining format increasing in popularity which includes talks, shows and competitions. As was pointed out during the presentation ceremony: "Science is the engine of civilisation, it must be an urban engine, and there is science in all fields of knowledge. It needs to be transferred and disseminated".