Interview with Jorge Maestre, Deputy Coordinator of the lithium system at IFMIF-DONES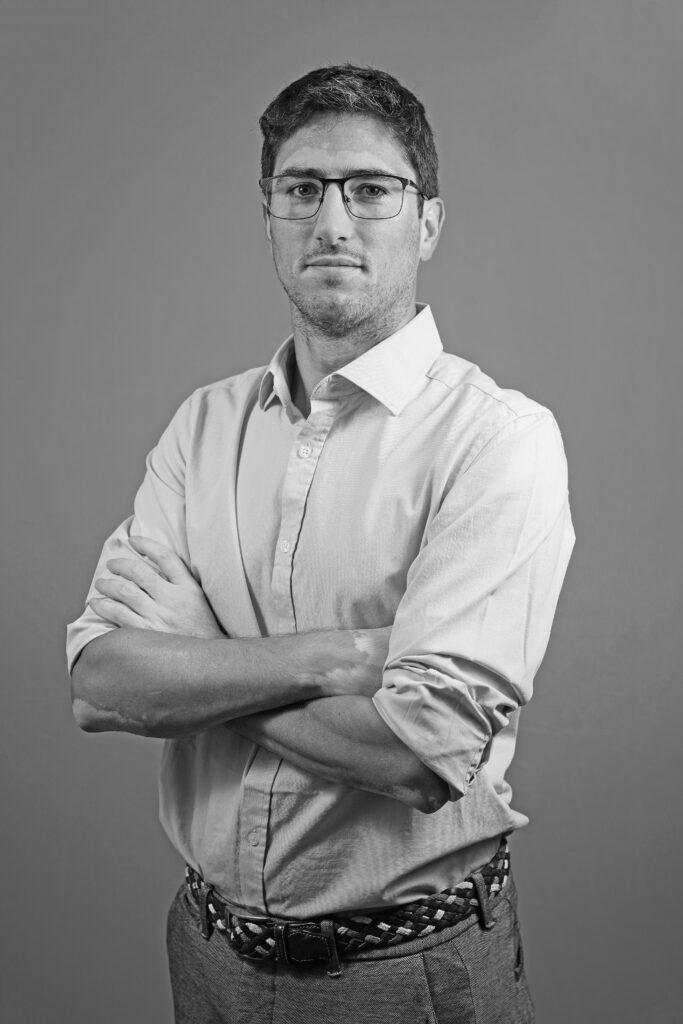 Jorge Maestre (Cartaya, Huelva, 1984) is an Industrial Engineer from the University of Seville. He completed his PhD in Mechanics at the Rovira i Virgili University (Tarragona). As part of his international career, he has conducted a research stay at Brigham Young University (Utah, USA) and worked at the CERN particle accelerator. He is currently part of the IFMIF-DONES team.
QUESTION. What are your responsibilities at IFMIF-DONES?
ANSWER. Deputy coordinator of the lithium system in IFMIF-DONES.
Q. As a research enthusiast, IFMIF-DONES will be an extraordinary challenge for you as it is an entirely new experiment for humankind.

A. Indeed, IFMIF-DONES represents a challenge and progress in many lines of research, not only in technologies related to the particle accelerator but also in areas as topical as lithium. As we all know, lithium is widely used in the battery sector. Still, due to its peculiar properties, new applications are being developed, with a special interest in the fusion sector. Of particular note are its use as a fuel regenerator (Tritium), shielding and protection element for the confining walls of the plasma chamber, and a neutron source for materials testing (IFMIF-DONES). Thanks to the contribution of many research teams, IFMIF-DONES is pushing the limits of this technology further than currently known, and it is a privilege to participate in this.
Q. Do you find it easier to work in applied or theoretical science?

A. I certainly identify a lot with theoretical science. However, it is true that as I become more involved in developing and constructing high-tech machines, physically seeing such devices that man can create impresses me. It is curious how a theoretical concept results in a design whose functionality gives it an inherent elegance.
Q. Your participation in national and international research centres gives you decisive experience to face the challenges of IFMIF-DONES. From what perspective do you approach your work?
A.I believe that participating and sharing experiences in international centres is vital for a project of this size to be possible for several reasons: you acquire new knowledge and skills, you meet researchers and different professionals, and most importantly, you have the opportunity to learn from mistakes in other facilities, or as we say "lessons-learned". Indeed, all these experiences help me to face this challenge with more confidence, decisiveness and broad vision.
Q. What is your dream for the contribution you will make to the Granada particle accelerator?
A. I really feel like one more link in the chain, and I dream that IFMIF-DONES becomes a reality, although, thanks to everyone's collaboration, we are gradually making it possible. IFMIF-DONES will be one more step towards the clean energy of the future.
Q. As a native of Huelva, how do you feel about participating in a world-leading technology project created in Andalusia?
A. I sincerely feel privileged. I want to convey that no matter where you are from, any of you, with dedication and enthusiasm, can work on this type of project of great relevance as IFMIF-DONES. All Andalusians and Spaniards should feel proud that IFMIF-DONES is built here in our land. All this is the merit of the good professionals we have in Spain.
Q. How do you explain to your children that the future demands clean and unlimited energy?
A. It is a duty we have to society and future generations. Until now, progress has been based on the combustion of fossil fuels, selfishly depleting energy resources and to the detriment of the environment. We must give our children at least an alternative path.