Our director, Ángel Ibarra, attends the 31st. Broader Approach Steering Committee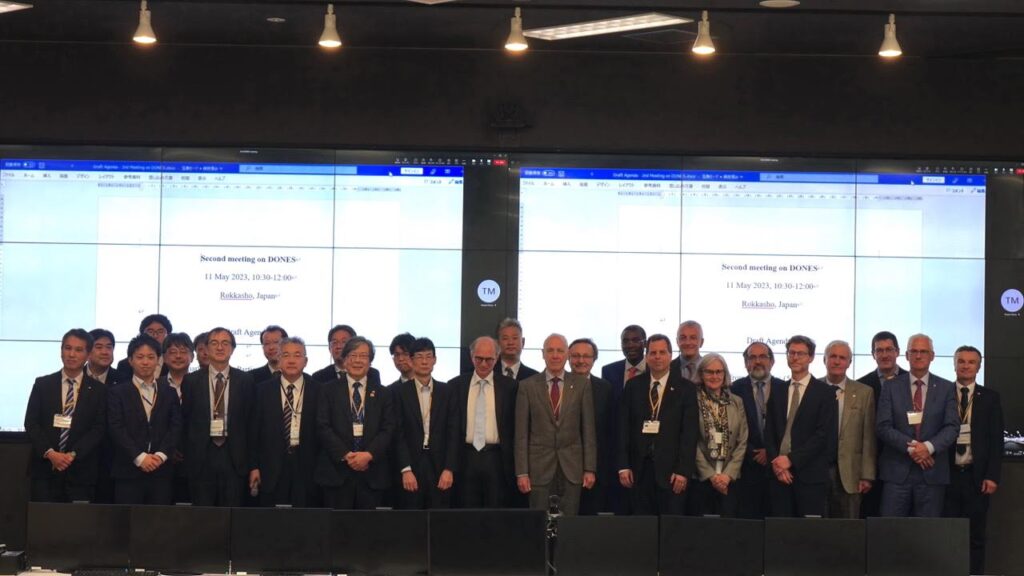 The director of the IFMIF-DONES España Consortium, Ángel Ibarra, participated in the 31st. Broader Approach (BA) Steering Committee held in Japan this week.
The Broader Approach (BA) aims to boost the development of fusion technology and prepare for the follow-on device to ITER, called DEMO. Unlike ITER, DEMO will aim to produce electricity from the fusion energy generated inside it.
The ITER project will be the largest experimental fusion device in history and aims to demonstrate the viability of fusion as an energy source for the future. Thousands of scientists, engineers, companies and laboratories from all over the world are involved in this unique project being built in the south of France.
Under the BA Agreement, the EU and Japan are working together on three fusion-related projects, all located in Japan.