IFMIF-DONES, explained by 12-year-old school children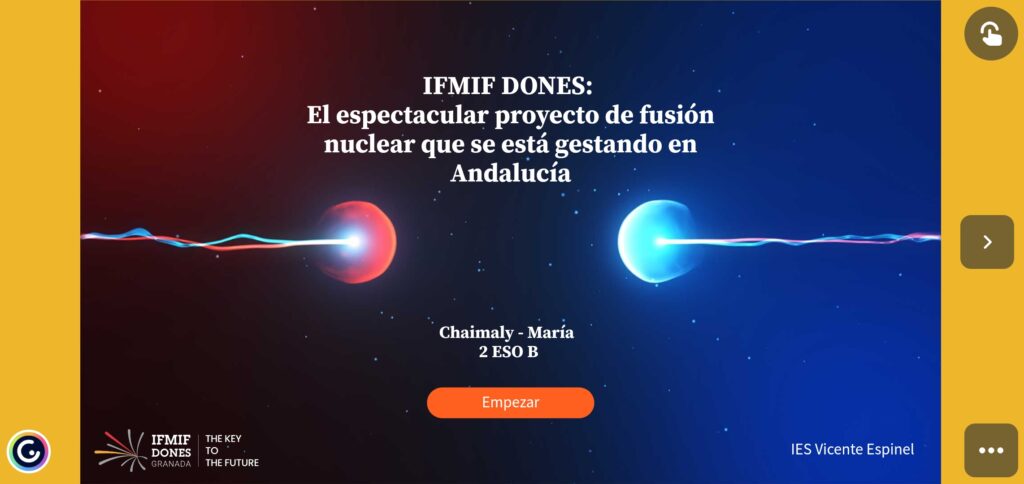 How would 12-year-olds explain what IFMIF-DONES is? At the Vicente Espinel Secondary School in Malaga, this challenge was put to the students during the "A look at Andalusia" conference organised last February.
Chaimaly and María, 2nd B students at the school, were in charge of the work "IFMIF-DONES: the spectacular nuclear fusion project that is being developed in Andalusia" (you can read about it here).
During their brilliant intervention, they described what fusion energy is, explained the roles of ITER and DEMO and described the function of the particle accelerator to be built in Escúzar (Granada).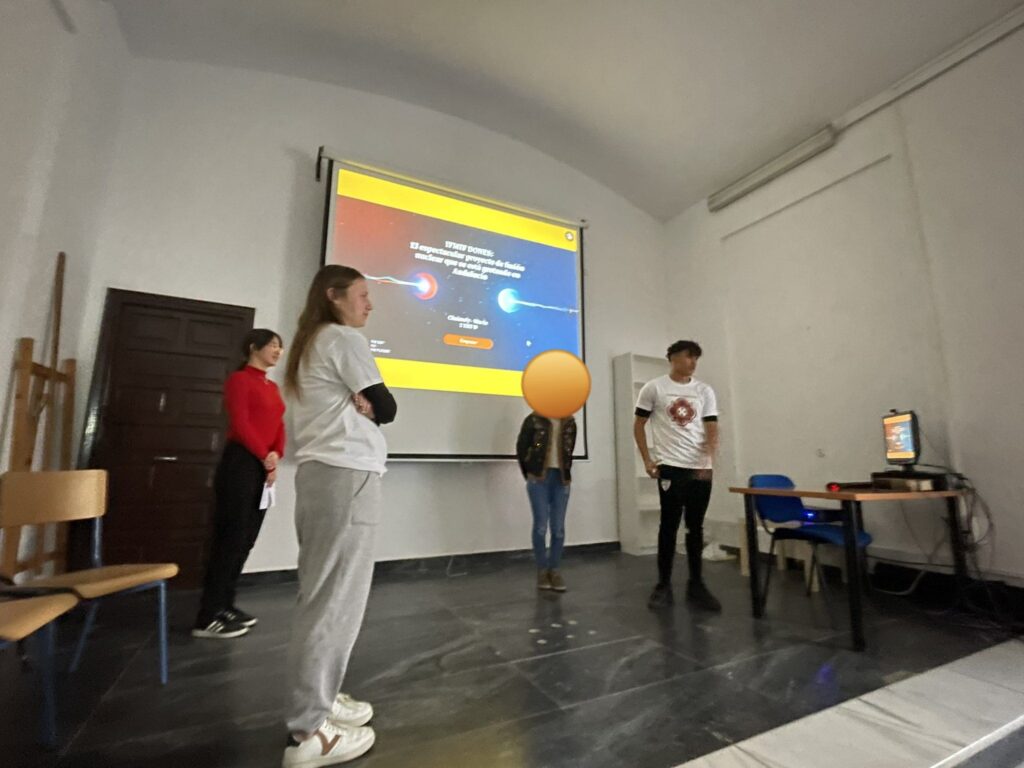 "Regarding the IFMIF-DONES, the students of the 2nd ESO (12 years old) have learned about the principles of nuclear fusion and its benefits as an energy source. They have investigated the steps necessary for energy production in DEMO to become a reality, i.e. to know in detail what is being done initially in ITER and the need for IFMIF DONES to test, validate and qualify the materials to be used in the future fusion power plants. The experience has been very enriching for both teachers and students since the implications and benefits that these large investment projects in science and technology have for the development of Andalusia and Europe have been disseminated," explains Norberto Salazar Moreira, secondary school teacher and head of the department of Training, Evaluation and Educational Innovation of this educational centre.
In this secondary school in Malaga, the curricular development of STEAM subjects is promoted by working with students on topics related to projects being developed in Andalusia, such as IFMIF-DONES.
IES Vicente Espinel has celebrated its 175th anniversary. Illustrious figures such as the Nobel Prize for Medicine Severo Ochoa and Pablo Picasso have studied in its classrooms.